Apple finally launched the 256GB iPod touch 2019, Price Revealed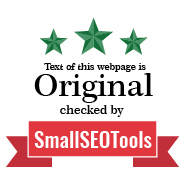 Apple has upgraded the iPod Touch 2019 after a long time. iPod touch was launched in 2015. The design of the device is similar to that of many areas, but major changes have been made from the inside of the device.
The new iPod Touch 2019 came with the Apple A10 Fusion Chipset. This chipset has been seen in iPhone 7. This means that according to the first generation, there is a big shift in the performance case. It has support for group face calls and ARKit Augmented Reality apps. The company claims that the new iPod Touch 2019 will get 2X CPU speed and 3X GPU speed compared to earlier models.
In addition to chipsets, iPod Touch 2019 also got a bigger shift in terms of storage. The company is now offering 256GB of storage in the device. Apple has recently announced that the Apple Arcade Gaming subscription service will be available in the new iPod Touch.
The rest of the iPod Touch is the same. It has 4-inch retina display, big bottom and top bezel, home buttons, front and back camera. Greg Joswiak, vice president of Apple's product marketing, said – The ultra-thin and lightweight design of iPod touch makes it good for games and music.
Apple iPod Touch 2019 Price in India:
32GB storage variant of iPod Touch 2019 starts at Rs 18,900 in India. The 2015 iPod Touch 32GB variant came in 17,000. Apart from this, the new iPod has a variant of 128GB storage. It costs Rs 28,900. At the same time, the price of 256 GB iPod touch 2019 is Rs 38,900.
---
Something Wrong Please Contact to Davsy Admin