Avengers Endgame Review: Emotion in every scene of Endgame, People cried while watching movie [100% Spoiler Free]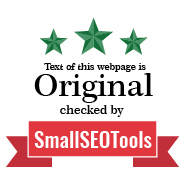 Marvel's franchisee Avengers End Game is released on Friday. The movie is getting great response on social media too. People are fondly praising the film.
People are telling the Avengers: Endgame epic film. A user wrote on social media – what was the experience. The film is full of action and emotions.
Social Tweets that shocked users:
One user wrote – I never shed tears for such a superhero movie. A lot of emotions Actually one of the biggest movies. See it only in English. Will watch the repeat show on Saturday again !! #AvengersEndgame
Another user wrote – I do not know that we will again see something like Avengers End Game. This is actually a 'love letter' for fans of Marvel franchisees. This is a masterpiece. Avengers Endgame is an epic in every sense and every scene is full of emotions.
Avengers Endgame is directed by Anthony Russo and Joe Russo. Chris Evans, Robert Downey Jr., Brian Larson, Chris Hemsworth, Josh Brolin play a key role in the film. The old part of the film had a good collection at the box office. Avengers Endgame – Marvel is the 22nd film of Cinematic Universe, which is being released after 'Captain Marvel'. Captain Marvel was released last month i.e. March 2019.
More from Itstechnoera:
Something Wrong Please Contact to Davsy Admin