50 Reasons – Why is my blog not ranking in search engines?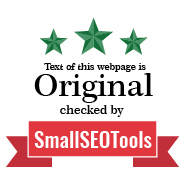 50 Reasons why is my blog not ranking in search engines, is not only a piece of article that is meant to motivate the content writers. Rather, this is the compilation of experiences I have gathered in my 2 year of blogging.
April 20, 2017, marked 1st Chapter of my website publishing journey, where I wrote a highly promotional article on my own startup i.e. ITSTECHNOERA. As a competitive student that seeks instant satisfaction, I expected that post to go viral and to become an overnight influencer. Reasonable, right?
Absolutely not.
After the first week, the article hardly had few likes (one of them was my own) and some 2-3 comments. However, those were also asked for reviews. It was hardly a successful outcome and feelings that could discourage many from trying again.
However, I wanted to commit to content. Also, to share my experiences, my perspectives on creativity, skills, developments, updates and many more. Over this one year, I've jotted down scattered thoughts about what I've learned on this journey and decided to aggregate them all into what I felt are the most compelling.
Here, I present you the 50 Reasons Why is My Blog NOT Ranking in Search Engines:
The Content
The fun part, right? This is your voice, and it can be incredibly rewarding just to be heard. To really get a return on your investment, though, the content needs to be good (or not bad). Here are some pointers that can help ensure it is:
1. Your headline is critical — make it concise, engaging, and between 40-49 characters. CoSchedule's Headline Analyzer is a great tool that breaks down your headline.
2. Insert a brief 'who you are' biography at the end of each article.
3. Length matters; aim for 1500-2000 words. Shorter-form posts are easier to write, but they're proven to get fewer shares/engagement. If you hit that 1500-2000 range, your content is more likely to get a boost.
4. Upload a captivating header photo that matches the theme of the article — Pexels is a great, free resource for stock photos.
5. Add images or embed visualizations to make the content more digestible and reader-friendly.
6. Find your "voice" — write how you talk and let your personality come out.
7. Pick content that is relevant to your career, or at least to the one you aspire to. This gives people a reason to listen to what you're saying and gives potential clients — or employers — a glimpse into your expertise.
8. Don't be afraid to present bold ideas or opinions, but try not to be overly negative about anything in particular.
Planning
Planning out your content can go a long way in relieving the pressure of publishing. Here are some takeaways:
9. Create a light content calendar to keep your publishing cadence relatively consistent.
10. If committing to a certain amount of articles per week/month is intimidating, start small. An article per month, or even quarterly, can get you on your feet.
11. Jot down notes and outlines as you go. We live and work in a fast-paced world — don't let that be an excuse for getting behind.
12. Get into a best practice of publishing early in the morning. There's a ton of resources online that suggest best times/days publish.
13. If there's a particular topic that interests you and within your wheelhouse to write about, set up a Google Alert and proactively monitor any news that comes out — get ahead of the curve.
Strategy
Publishing shouldn't be an aimless pursuit. You're going somewhere – and you need a map. The following tips have to do with knowing where you're going, and sticking to the paths most likely to get you there:
14. Iteration is a part of the journey — learn from previous articles and adjust moving forward.
15. Metrics are important, but they aren't everything — don't get caught up in how many views/comments/likes you received. It took me a while to accept this for sure.
16. Going viral is nice, but being relevant is more powerful.
17. Adopt an attitude of success. Building a brand is an uphill climb, and you need to go into it knowing that the view from the top is totally achievable, but a long way off. This is a long-term investment.
18. Embrace continuing (content) education. There's an endless amount of resources that touch on best practices, specific to LinkedIn. The platform is always evolving and you need to as well. Check out LinkedIn Learning.
19. Consider quoting active influencers or other executives you follow on Social Media. Once you publish your article, you should mention them ("@") in a status update. If your content is compelling and can evoke an interaction (like/comment/share), it'll be a phenomenal primer.
Inspiration
Trust me, you have something to say and share. It doesn't matter if you're an intern at a small business or a Google Executive — one of the most common objections to taking the content plunge is not knowing what you will write about, which can be intimidating enough to stop you from writing. These takeaways can help:
20. What you write doesn't have to do anything with your work or job.
21. Familiarize yourself with Social Communities. (On Facebook, LinkedIn, Google Plus, etc.) And add some that are of interest.
22. Have a hobby? Pull from it and apply to business.
23. Explain your 'hack' that helps you come up with your next big idea (in an unexpected way).
24. Do you have an opinion about a certain overused life phrase? Write about it.
25. News aggregators like Google News or Apple News can be a great source of timely, relevant inspiration.
26. When in doubt, lean on LinkedIn's trending topics of what people are talking about right now.
27. Google Trends can also provide you valuable insights on trending search topics.
Productivity
You've got content on the tip of your pen. You've got a vision for your personal brand. Now it's time to sit down and do the work. Writer's block, procrastination, whatever you want to call it – it's killed many a good writer's aspirations before they even got started. Take a gander:
28. Pick a writing schedule and stick to it. Sometimes it means sitting in front of a blank screen for thirty minutes. And that's okay. (Please note: If you're approaching 10 hours, step away from the computer!)
29. Perfectionism is your worst enemy. It's okay to write sloppy drafts and change them later. Don't get it right, get it written.
30. Procrastinators, give yourself deadlines. If you tell your followers/contacts that you'll be releasing an article at a certain time every week or month, you're more likely to follow through.
31. Experiment. Try writing first thing in the morning. Or else try at night, without distractions. Try music. Or try a different chair or a stand-up desk. Mix it up to find your groove.
32. Keep an eye out for time-savers. For instance, when it comes to sharing via social media, IFTTT is an app that can help you keep things quick and easy.
33. There are a ton of tools out there that promote distraction-free writing — turn your phone on 'do not disturb' and see what works well for you.
34. Worried about your grammar? Grammarly may be your new best friend.
Brand Building
Your "brand" isn't necessarily the name of your company or the logo you want to be associated with whatever product or service you provide. You are your brand. Customers are decreasingly loyal to products, but they will respond to an ethos they identify with. Here's how you can be successful putting that out there:
35. Start with clarity. If you don't know what it is you're trying to achieve, no one else will, either.
36. Make sure you, and your content, are genuine. If you don't believe it, don't write it. Consistency gives readers – a feeling that they can trust you.
37. Social media is your friend. Cross-posting between platforms is a great way to give your followers from different mediums a chance to see your work. Twitter, Instagram, Medium, and even Reddit can all be places to stoke the fire of your brand.
38. Make sure you understand how hashtags work before spamming your posts with them. There are best practices for everything.
39. If you don't already have one, create a Facebook Fan Page for yourself. It can serve as a great, dedicated social channel for you to build a new audience and promote within.
40. After you publish an article, consider experimenting with Facebook Ads and Twitter Ads. And target a relevant audience. Even a $10-15 budget could give your article a nice boost.
What to Avoid
Of course, there are certain things you should avoid:
41. Remove any expectation that your efforts will result in overnight success as it's setting yourself up for failure and can diminish long-term interest. Redefine success in creating and publishing good, relevant content — and it will pay long-term dividends.
42. If someone takes the time to write a thoughtful comment on your article, you should reciprocate and encourage a dialogue. Don't be silent if you can spark a conversation — that's what it's all about.
43. Have you ever seen those articles that are 1-2 sentences? Please don't do that. Post a status update instead.
44. Avoid late night publishing — weekends are a bit risky, too. Prep your content and save it as a draft so it's all set to go at the optimal time.
45. I wouldn't advise being overly promotional — readership can quickly identify inauthentic agendas, which defeats the purpose of brand-building.
46. Remember that process is more valuable than the product. Hopefully, you're producing solid content, but the learning and the discipline that go into a productive writing routine are going to stick with you for a lifetime.
47. Track your long-term successes, not necessarily through engagement metrics, but how you're evolving over time as a writer — that's an indication that you're accomplishing something worthwhile. It's a Day & Night difference from my 1st article to where I am today.
48. Stay in motion. Missed a deadline? The worst thing you can do is a waste of time and energy shaming yourself. Just keep on moving forward.
49. Ask for help when you need it. Most writers, if not all, have trusted friends and colleagues that they go to for feedback, proofreading, or just moral support. Relying on yourself to do 100% of the process can be overwhelming, and sap your motivation.
50. Have some fun. Writing won't be a party, but if you can't get even a tiny bit of enjoyment out of your process, then you're definitely writing about the wrong things.
In the End
Fifty articles may not sound like a lot on the face of it, but if you post once monthly, that's over four years of content. If you've already published over 50 articles, you're at a point by which you've undoubtedly learned a lot, dealt with a few challenges, had some success, iterated on failures, and built a solid foundation for your brand.
All this said, don't stress over the numbers. Make the commitment to start this journey, see where that takes you, and reassess. The process is rewarding on both a personal and professional level — and trust me, you have something to say that people want to listen to.
Questions? Have any lessons that I missed? Need to brainstorm a topic you'd like to write about? Share below in the comments — I'd love to help and hear them!
Related Queries:
Why is my blog not ranking in Google? why is my blog not ranking in yahoo? Why is my blog not ranking in Bing Engine? Why is my blog not ranking in Alexa? Why is my blog not ranking in social media? why is my blog not ranking in LinkedIn. What are the reasons my blog is not ranking in search engines? Why is my blog not ranking in the top searches? reasons why is my blog not ranking in google pages. why is my blog not ranking in any serp? why is my blog not ranking on facebook? why is my blog not ranking on instagram. why is my blog not ranking on rss feeds. why is my blog not ranking in wordpress.